Clinco collate medical records for solicitors acting in clinical negligence and catastrophic personal injury claims. We undertake all tasks involving records which relate to medical and nursing care, including obstetrics, orthopaedics, A & E, general surgery, neurosurgery, gynaecology, cardiology, ophthalmology, ENT, general and paediatric nursing and dental practice.  We work on the primary care records also – general practice, practice and district nursing, out of hours and walk-in centre records – as well as other categories of records often related to a claim; such as education and social services records, occupational health, MoD records, prison records and nursing/residential home records.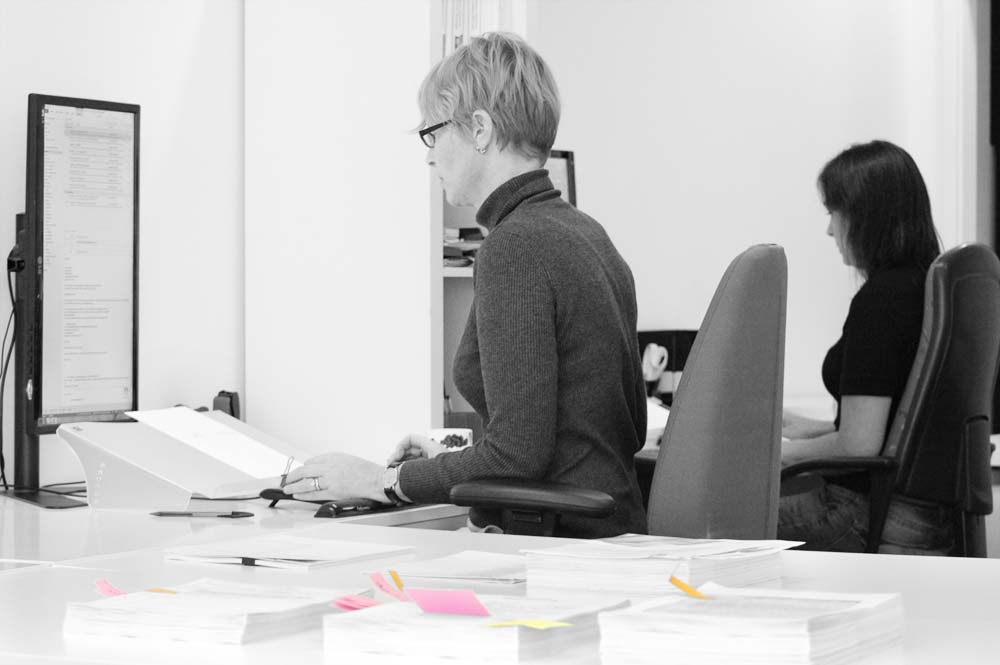 We turn records around within 14-21 days, but urgent cases will be dealt with more quickly on request.  Get in touch if you have any queries or if you have records which need attention – no case is too large, small or onerous and we will be pleased to assist.
To find out more please email Sarah Wallace.
Free follow-up
We provide a free backup service to all our clients, who can call on us anytime if they have mislaid a document or need any sort of administrative assistance in relation to work previously carried out.
Collation of medical records
We undertake all tasks from ordering, paginating and indexing, to preparing a chronology of events relevant to breach and causation.
Read more about our collation service for medical negligence and personal injury solicitors
Draft instructions to the expert
If you would like draft instructions – as a one-off or more regularly – then just ask and one of our lawyers will provide them for you so that you can move the case forward more easily.