Pagination of medical records – ie literally the numbering of pages – is not the medical collator's favourite task. Traditionally the job of page numbering is done with a handheld paginator, or Bates numbering machine.  The traditional hand-held pagination machines at Clinco saw many years of service. We estimate that we hand-paginated the best part of two million pages of medical records before we updated our systems.
Pagination machine
Research led us to invest in several numbering machines which do the job more quickly and evenly.  The result is that our bundles of medical records look even neater than before.  We do prefixed letters too if these are required. The machines also run much more quietly than the manual hand-held numbering machines. This gives our caseworkers the peace and quiet they need to concentrate on the sorting of medical records.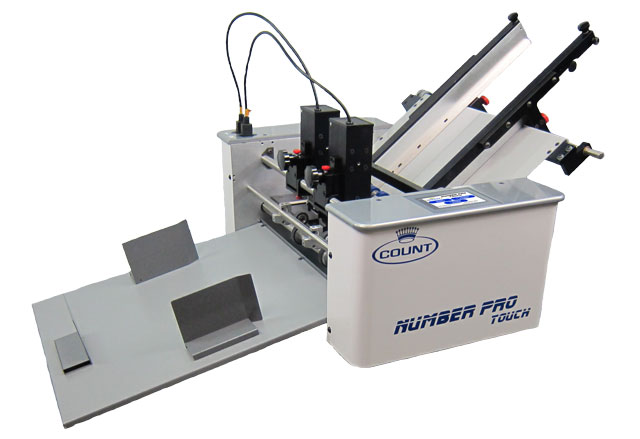 To find out more please get in touch!